Aspect ratio:
4:3
Country:
State:
North Carolina
Top sellers from our flag shop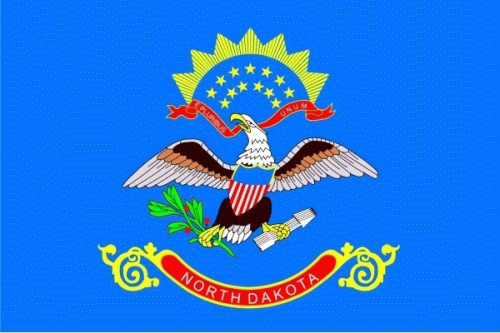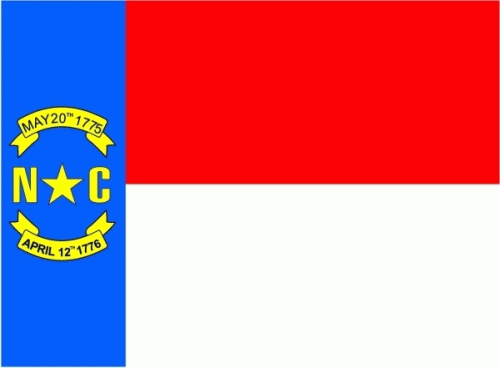 Background knowledge
North Carolina's flag is a variant of the Confederate battle flag and consists of two horizontal stripes in red and white. In the left corner is a blue vertical stripe, on it is a white star next to which is a yellow N on the left and a yellow C for North Carolina on the right. Above and below are yellow banners in which are the dates 'May 20, 1775' and 'April 12, 1776'. Independence movements took place in North Carolina on these dates. The flag of North Carolina dates from 1885 and was named in honor of Charles I of England.
That's what ChatGPT knows about the flag of North Carolina
This is what an AI says about the North Carolina flag
The North Carolina state flag is a symbol of the state's history and patriotism. The flag is a combination of the British Union Flag and the North Carolina state flag. It was adopted in 1861 and has been a symbol of the state's pride and identity ever since. The flag is a symbol of freedom and independence of the citizens of the state of North Carolina.
This is what an AI knows about the history of the North Carolina flag
The flag of the state of North Carolina in the country of United States of America (USA) was first used in 1861. It consists of a blue background and a white cross, which is a symbol of independence and freedom during the war of 1861-1865. In 1885, the North Carolina flag was officially recognized and the state's coat of arms was added in the center of the cross.
This is how an AI describes the North Carolina flag
The flag of the US state of North Carolina is a blue shield located on a white field. On the shield is a white star with a red border flanked by two black stripes. Below the star is white lettering bearing the words "Esse Quam Videri", which means "To be as one seems" in Latin.
Discover something new
Random flags from our large flag database.