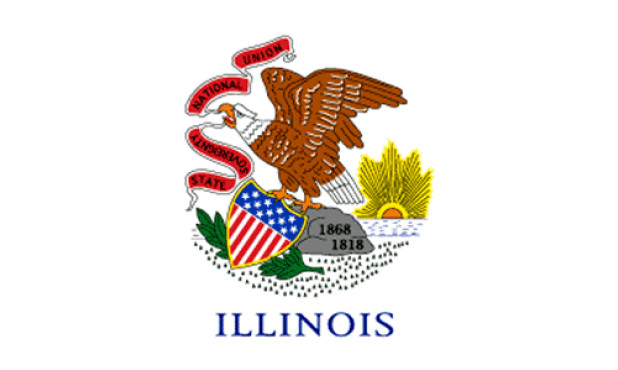 Aspect ratio:
5:3
Country:
State:
Illinois
Top sellers from our flag shop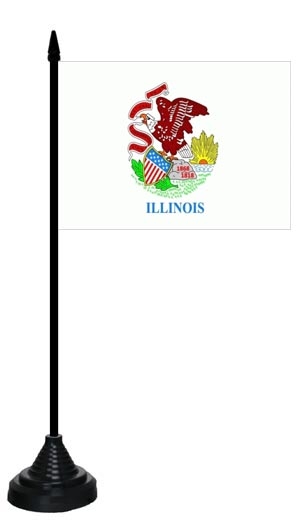 Flag graphics are welcome. But please provide a link to www.flags-and-anthems.com as the source.
Background knowledge
The Illinois flag is white and shows the Illinois state seal in the center. The seal is based on the state seal the coat of arms of the United States from 1810. The seal features an eagle with a banner in its beak sitting on a stone. On the stone are the dates 1868 and 1818, with the number 1818 referring to the founding of the state of Illinois. In the banner is the state motto, which reads, 'State sovereignty, national union'. This translates to State sovereignty, national union.
Illinois flag was introduced on July 6, 1915 and got its name from the Illinois River. The river was named by the French explorer Robert Cavelier Sieur de La Salle in 1679. The word 'iliniwok' comes from a Native American tribe, it means warriors or men.
Discover something new
Random flags from our large flag database.