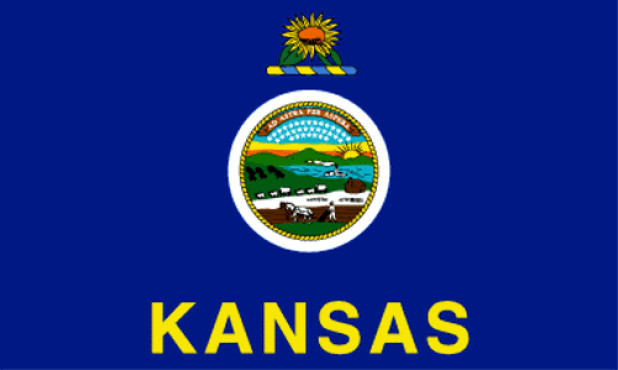 Aspect ratio:
5:3
Country:
State:
Kansas
Top sellers from our flag shop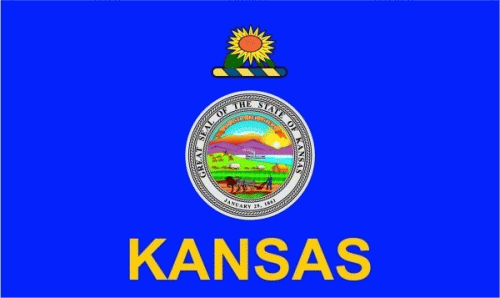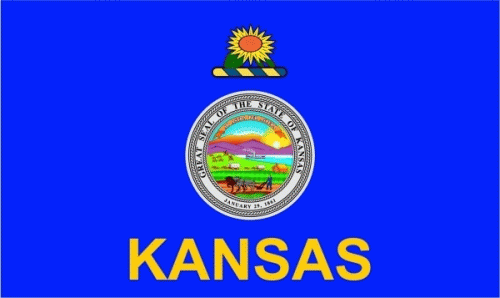 Flag graphics are welcome. But please provide a link to www.flags-and-anthems.com as the source.
Background knowledge
The flag of Kansas has a dark blue background. In the center is the seal of Kansas on which a farming landscape can be seen. In the upper part of the seal is a banner with Latin inscription: 'Ad Astra per Aspera'. The translation means 'On rough paths to the stars'. Above the seal is a sunflower above a gold-colored twisted band. Kansas is also known as the Sunflower State.
Its flag was officially adopted in 1927. The name of the state of Kansas comes from the Kansas River of the same name. The river got its name from the word 'KaNze', which comes from the Sioux Indians. Translated, it means south wind.
Discover something new
Random flags from our large flag database.