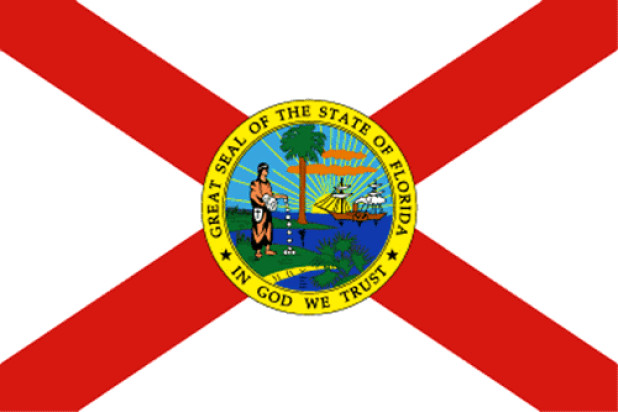 Aspect ratio:
3:2
Country:
State:
Florida
Top sellers from our flag shop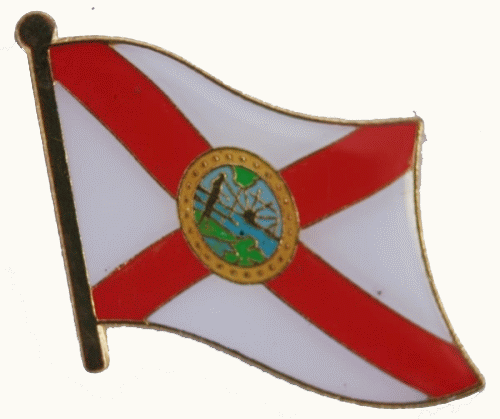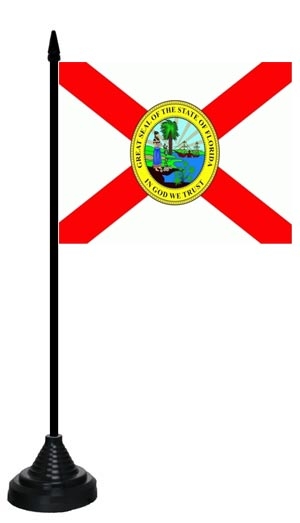 Flag graphics are welcome. But please provide a link to www.flags-and-anthems.com as the source.
Background knowledge
The flag of Florida consists of a white background with a red diagonal cross (St. Andrew's cross) on it. In the center of the diagonal cross is the seal of Florida, on it you can see a coast and a sky illuminated with sunlight. On the sparsely vegetated shore there is a native woman scattering flowers. On the water a ship can be seen. Florida is also known as the Sunshine State.
Its flag was adopted by popular vote in 1900, but the design has been in use since 1985. Florida got its name from the Spanish explorer Ponce de Leon. He named it Florida in honor of Pascua Florida, the Spanish festival of flowers.
Discover something new
Random flags from our large flag database.