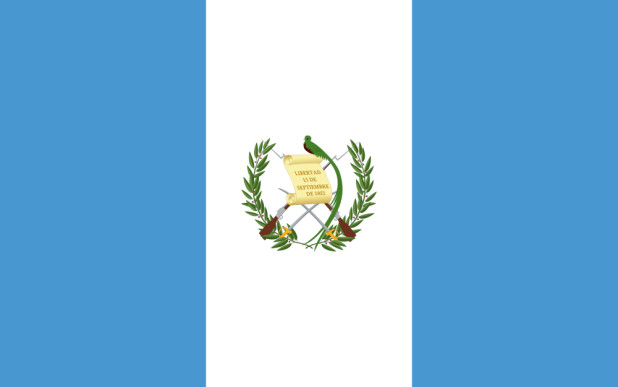 Aspect ratio:
5:8
Vexillological symbol:
Service and war flag on land and at sea
Country:
Capital:
Guatemala City
Size:
108.889 km²
Population:
14.280.596
Continent:
North America, Central America
Languages:
Official language Spanish, besides 21 Mayan languages
Currency:
Quetzal (GTQ), US Dollar (USD), other currencies allowed
accepted at:
14.09.1968
Top sellers from our flag shop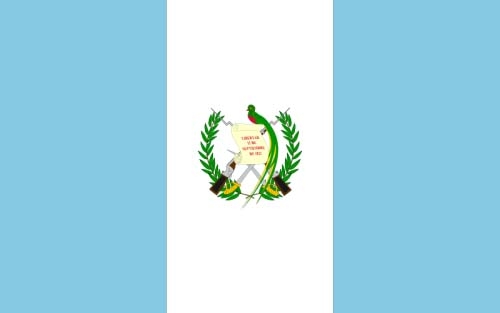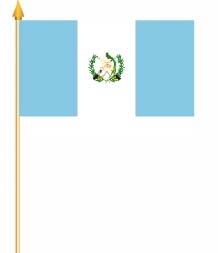 Flag graphics are welcome. But please provide a link to www.flags-and-anthems.com as the source.
Three equal vertical stripes (light blue, white, light blue) with the national coat of arms in the center of the flag; the national coat of arms includes a green and red national bird and the inscription "Libertad 15 de septiembre de 1821"; in addition, two crossed rifles and swords framed by a wreath.
Hymn
Composer:
Rafael Alvarez Ovalle
Songwriter:
José Joaquín Palma
Discover something new
Random flags from our large flag database.