Flag of USA 38 stars (1877 - 1890)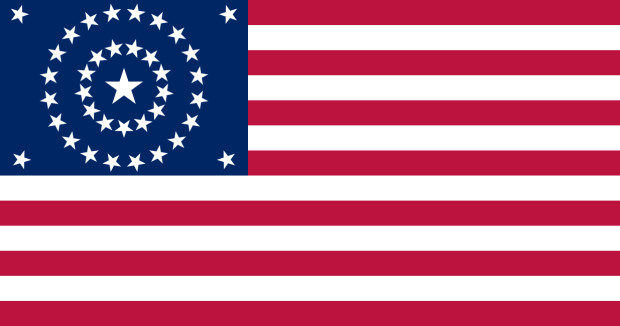 Aspect ratio:
3:5
Vexillological symbol:
National flag on land and sea
Country:
Capital:
Washington, D.C.
Size:
9.809.155 km²
Population:
293.027.571
Continent:
North America, Central America
Languages:
English
Currency:
US Dollar (USD)
accepted at:
03.07.1877
Top sellers from our flag shop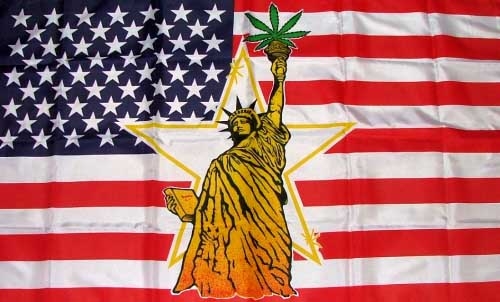 Flag graphics are welcome. But please provide a link to www.flags-and-anthems.com as the source.
Background knowledge
The 1877 USA flag with 38 stars has 13 horizontal red and white stripes like the flag of the USA. Top left is a blue rectangle with 38 stars.
33 stars are arranged in a circle in 2 circles, 1 star is in the center of these two circles and 4 more stars are in the corners of the blue rectangle.
Each star symbolizes a state.
This flag was used for 13 years: from July 4, 1877 to 3. July 1890. It was used\ because the state of Colorado was added to the then United States of America as the 38th state.
Discover something new
Random flags from our large flag database.