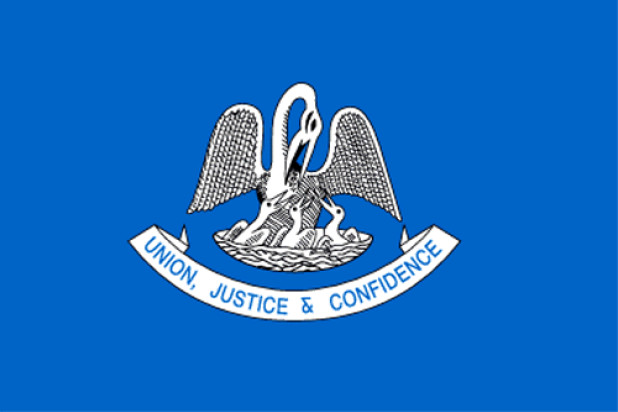 Aspect ratio:
3:2
Country:
State:
Louisiana
Top sellers from our flag shop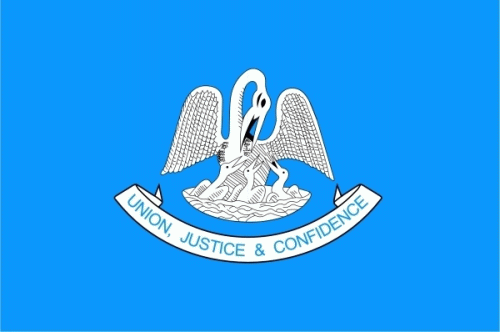 Flag graphics are welcome. But please provide a link to www.flags-and-anthems.com as the source.
Background knowledge
The Louisiana flag has a blue background on which a pelican is depicted. The pelican sits in a nest and feeds its three young with its own blood. In Louisiana, the pelican stands for the protective role of the state and as a symbol of Christian self-sacrifice. Louisiana is also known as the 'Pelican State'. Below the pelican is a white banner with the state motto 'Union Justice and Confidence'. Translated into German, it means 'Unity, Justice and Confidence'. Its flag was adopted in 1912.
Louisiana got its name from explorers who explored the Mississippi River. They named the area La Louisianne in honor of Louis XIV of France in 1682.
That's what ChatGPT knows about the flag of Louisiana
This is what an AI says about the Louisiana flag
The flag of Louisiana is a variant of the flag of the USA. It consists of a blue background with a white star in the center representing the "Pelican State". The white star is surrounded by three golden bands representing the three territories Louisiana has acquired throughout history. The white star is also the symbol of Louisiana's undying love and loyalty to the United States. It is also a symbol of the unity that binds all citizens of the state.
This is what an AI knows about the history of the Louisiana flag
Louisiana had a flag since 1812, which consisted of a white field with a red unicorn vignette. The flag was officially recognized in 1912 and represented the state's French roots. In 2006, a new flag was introduced that included a blue field with a white star and a golden pelican. This flag was adopted as a symbol of the state's unity and progress.
This is how an AI describes the Louisiana flag
The flag of the state of Louisiana in the country of United States of America (USA) is a white flag divided by a red cross into four equal squares. In each of the squares there is a blue star pattern. In the center of the cross is a white star that connects the four squares. The white star symbolizes the history of the state of Louisiana and its connection to the United States of America.
Discover something new
Random flags from our large flag database.