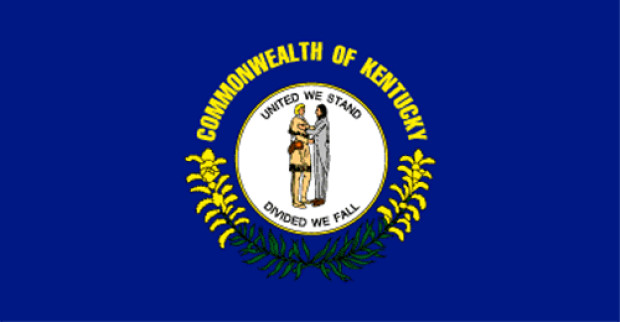 Aspect ratio:
2:1
Country:
State:
Kentucky
Top sellers from our flag shop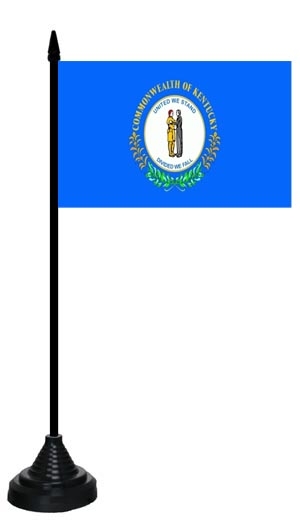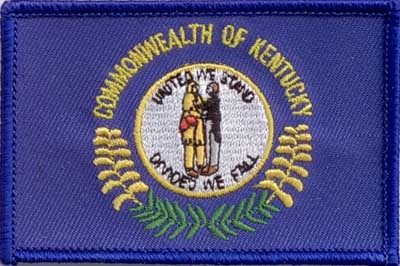 Flag graphics are welcome. But please provide a link to www.flags-and-anthems.com as the source.
Background knowledge
The flag of Kentucky consists of a dark blue background on which the seal of Kentucky is depicted in the center. The seal shows two men greeting each other with a handshake. They are supposed to stand for all statesmen and explorers. The two are surrounded by the state motto, which means 'United we stand, divided we fall'. The translation means 'United we are strong, divided we fall'. Surrounding the seal in the lower area are the branches of goldenrod, the state flower of Kentucky. In the upper area are the words 'Commonwealth of Kentucky'.
The flag was designed by Jesse Cox art teacher from Kentucky. Adopted on March 26, 1918. The name of Kentucky has its origin from an Iroquoian word 'Ken-tah-ten', this means land of tomorrow.
Discover something new
Random flags from our large flag database.