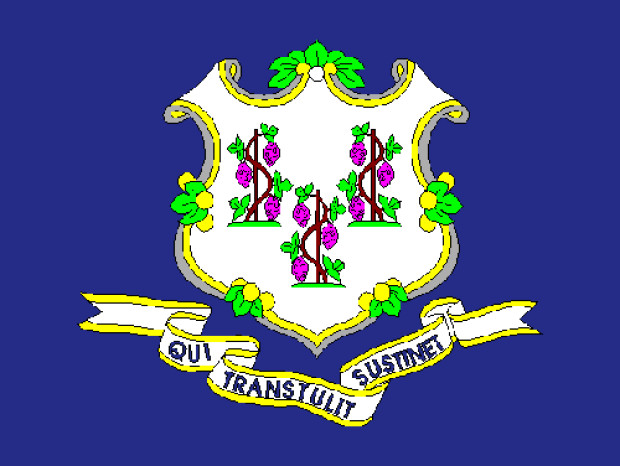 Aspect ratio:
4:3
Country:
State:
Connecticut
Top sellers from our flag shop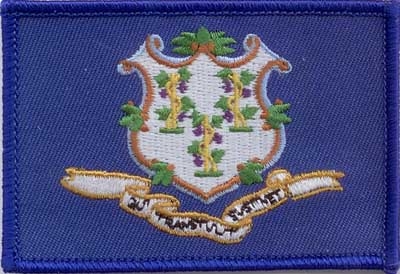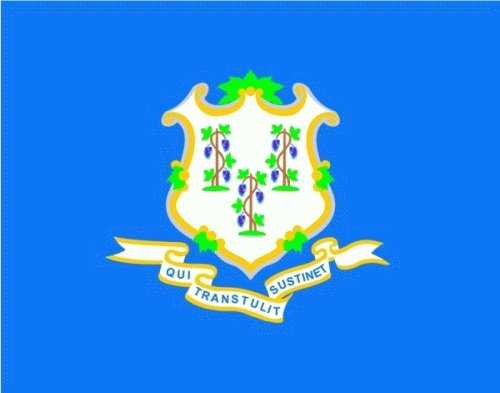 Flag graphics are welcome. But please provide a link to www.flags-and-anthems.com as the source.
Background knowledge
The flag of Connecticut is blue, it reminds the uniform color of the militia of the state. In the center on a coat of arms is the seal of Connecticut. On it there are three grapevines with three red grape bunches each. It is also believed that the three vines
represent the three colonies of New Haven, Saybrook and Hartford. At the bottom of the banner is written 'Qui Transtulit Sustinet' which means 'He who brought over will receive'. The seal was formerly the Seal of Saybrook Colony and was passed to Conneticut Colony when Colonel George Fenwick brought it from England in 1639.
In 1897, the flag was adopted. Connecticut takes its name from an Indian tribe from whom the word 'Quinnehtukqut' comes, meaning beside the long tidal river.
Discover something new
Random flags from our large flag database.