Aspect ratio:
10:7
Country:
State:
Wyoming
Top sellers from our flag shop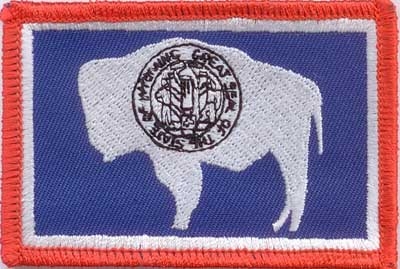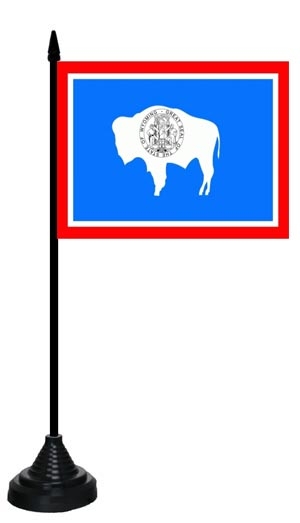 Flag graphics are welcome. But please provide a link to www.flags-and-anthems.com as the source.
Background knowledge
The flag of Wyoming has a dark blue background bordered in red and separated by a narrower white border. In the center of the flag is a white silhouette of a bison. The bison is depicted because Wyoming is also nicknamed the 'Buffalo State' ('the Buffalo State'). The state seal is depicted on the bison, which appears as if it is branded. In the seal, you see a woman with a staff holding up a banner. The banner reads 'Equal Rights', as Wyoming was one of the first states to demand equal rights for women in the 19th century.
The Wyoming flag was adopted on January 31, 1917. The name Wyoming comes from a Delaware Indian word meaning mountain or valley.
Discover something new
Random flags from our large flag database.