Aspect ratio:
3:5
Vexillological symbol:
National flag on land, merchant and service flag at sea
Country:
Capital:
Berlin
Size:
357.020 km²
Population:
82.424.609
Continent:
Europe
Languages:
German
Currency:
Euro (EUR)
accepted at:
22.05.1949
Top sellers from our flag shop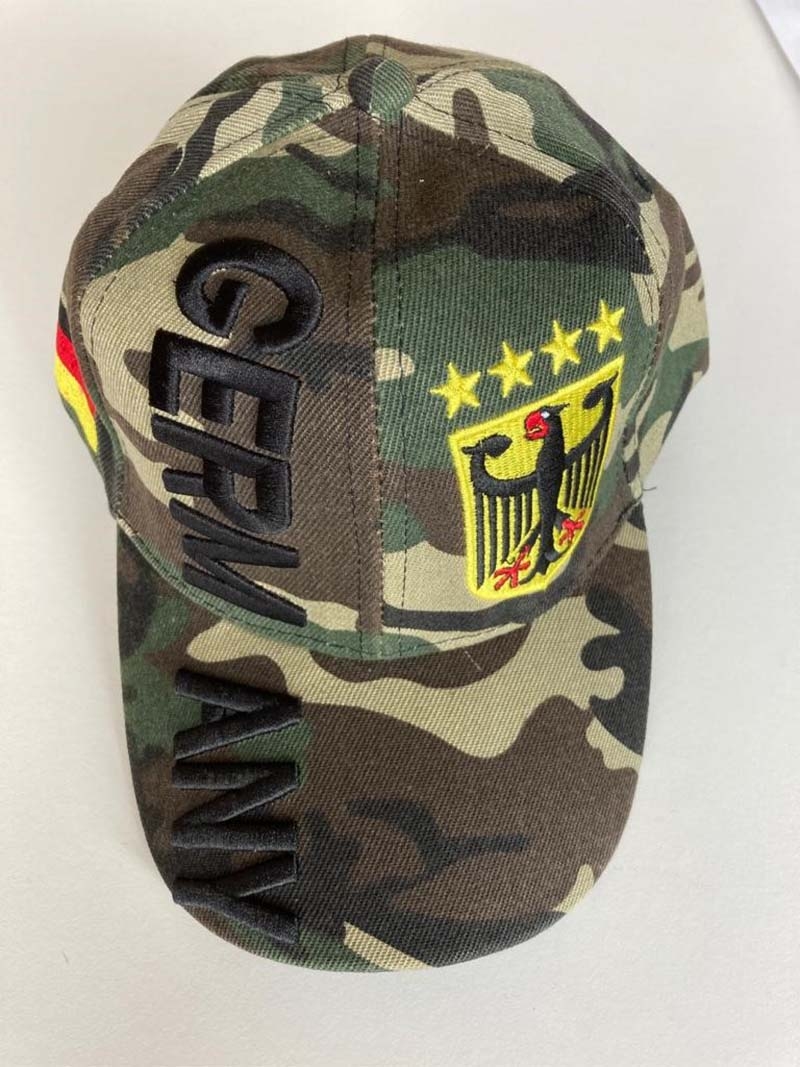 Flag graphics are welcome. But please provide a link to www.flags-and-anthems.com as the source.
Background knowledge
The black-red-gold flag of today's Germany was used unofficially and in individual German states after the war, but was not officially introduced until 23.05.1949, and adopted for the Federal Republic of Germany on 07.09.1949.
Today's national coat of arms was reintroduced on 20.01.1950, after it had already been in use between 1919 and 1935. It goes back to the coat of arms of the Holy Roman Empire: black eagle with red armor on a golden shield. The heraldry of the FRG continues the traditions of the German Empire between the years 1918 and 1933 (the so-called "Weimar Republic").
Text courtesy of Flaggenlexikon.de
Three equal horizontal stripes (black, red, gold).
Hymn
Composer:
Franz Josef Haydn (1732-1809), 2. Satz op. 76, Nummer 3, G Dur, "Kaiserquartett", 1797
Songwriter:
August Heinrich Hoffmann (von Fallersleben)
Songtext:
3rd stanza:
Unity and justice and freedom
For the German fatherland!
Let us all strive for this
Brotherly with heart and hand!
Unity and justice and freedom
Are the pledge of happiness;
Blossom in the splendor of this happiness,
Blossom, German fatherland.
German flag color codes
HEX

#000000

RGB

0, 0, 0

CMYK

(0,0,0,100)

RAL

9005

Pantone

Black
HEX

#C1121C

RGB

255, 0, 0

CMYK

0, 100, 100, 0

RAL

3020

Pantone

485
HEX

#FF9B00

RGB

255, 204, 0

CMYK

0, 12, 100, 5

RAL

1021

Pantone

7405
That's what ChatGPT knows about the flag of Germany
This is what an AI says about the German flag
The German national flag has officially been the national symbol of Germany since October 7, 1990. It is a combination of the colors black, red and gold, which symbolize freedom, unity and brotherhood. The flag is considered a symbol of German identity and nationalism in Germany and in many other countries.
This is what an AI knows about the history of the German flag
The national flag of Germany, the black-red-gold, was first used as a revolutionary flag in 1848. It was reintroduced as the official flag of Germany in 1919 and remained in use until 1933. After World War II, the flag was reintroduced in 1949 as the official symbol of the Federal Republic of Germany. Since then it has been a symbol of German unity and national pride.
This is how an AI describes the German flag
The national flag of Germany is a black-red-gold triangle. In the center of the flag there is a black cross on a golden background. The colors black, red and gold stand for the unity and freedom of Germany. The flag is a symbol of unity and solidarity of all Germans.
Discover something new
Random flags from our large flag database.