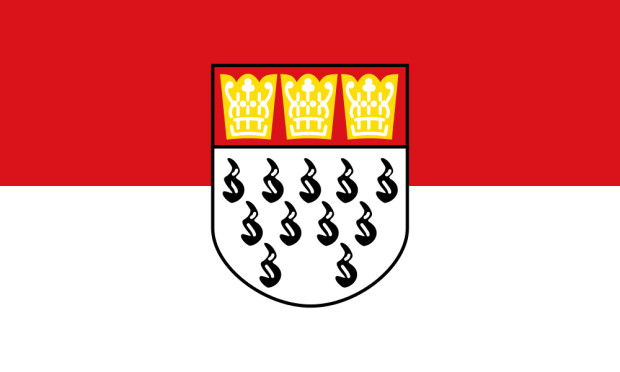 Aspect ratio:
3:5
Country:
State:
Size:
405 km²
Population:
1.073.096
Flag graphics are welcome. But please provide a link to www.flags-and-anthems.com as the source.
Background knowledge
The flag of Flag of Cologne is divided into two equal-sized horizontal stripes in red and white.
In the center is the city's coat of arms.
The coat of arms of Cologne is officially described as "Under red shield head, therein barred three golden trifoliate crowns, in silver 11 black flames (5:4:2). ".
Discover something new
Random flags from our large flag database.