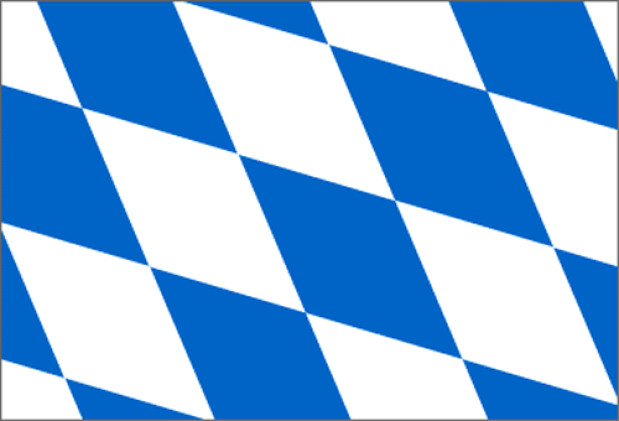 Aspect ratio:
3:5
Country:
State:
Bavaria
Top sellers from our flag shop
Flag graphics are welcome. But please provide a link to www.flags-and-anthems.com as the source.
The Bavarian coat of arms shows blue-white lozenges.
Meaning
The colors blue and white go back to the Bavarian family Wittelsbacher.they are known since the beginning of the 13th century.
Discover something new
Random flags from our large flag database.