Flag of South Australia (South Australia)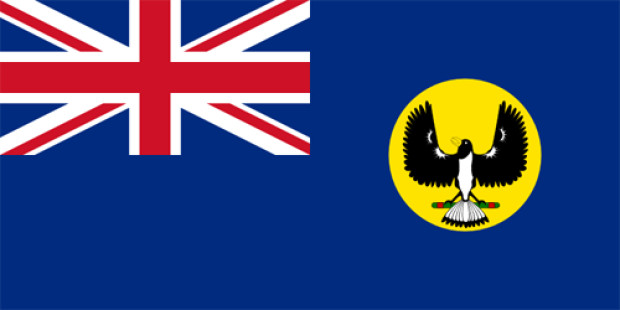 Aspect ratio:
1:2
Country:
State:
South Australia (South Australia)
Capital:
Adelaide
Top sellers from our flag shop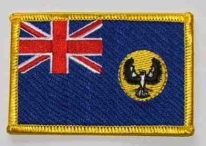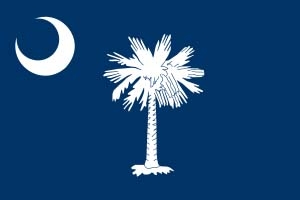 Flag graphics are welcome. But please provide a link to www.flags-and-anthems.com as the source.
Background knowledge
The flag of South Australia is a variant of the British Blue Ensign.In the right part it shows a Piping Shrike (flute bird, Gymnorhina tibicen leuconata) with outspread wings in a yellow circle.
This flag was introduced on January 13, 1904.
Discover something new
Random flags from our large flag database.