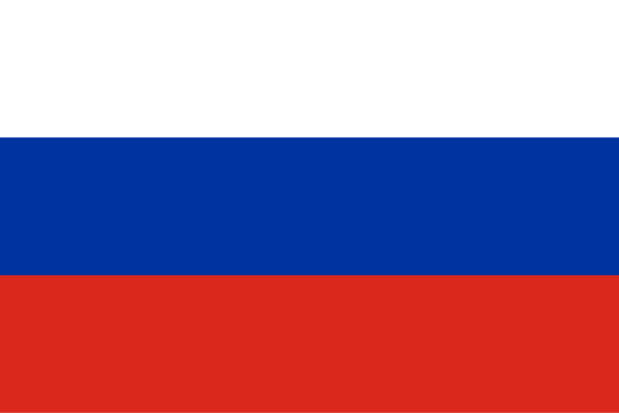 Aspect ratio:
2:3
Vexillological symbol:
Civil flag and official flag ashore, merchant and official flag at sea
Country:
Capital:
Moscow
Size:
17.075.000 km²
Population:
143.782.338
Continent:
Asia
Languages:
Russian
Currency:
Russian ruble (RUR)
accepted at:
19.01.1705
Top sellers from our flag shop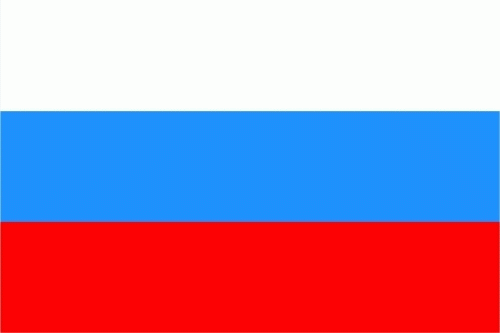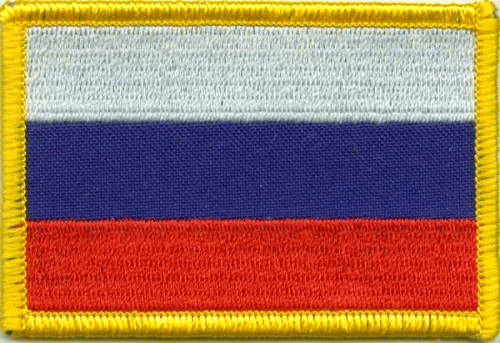 Flag graphics are welcome. But please provide a link to www.flags-and-anthems.com as the source.
Three equal horizontal stripes (white, blue, red).
Meaning
Originally, the design of the Russian flag is due to Tsar Peter the Great, who, after a state visit to Holland at the end of the 17th century, decided to adapt the design of the flags of shipping in Russia (similarly) to the original Dutch design. The colors white, blue and red are considered 'pan-Slavic colors', as many Eastern European countries already followed suit in the 19th century and integrated these colors into their flags as well.
Hymn
Composer:
Александр Васильевич Александров (Alexandr Vasilievich Alexandrov)
Songwriter:
Серге́й Влади́мирович Михалко́в (Sergei Vladimirovich Mikhalkov)
Discover something new
Random flags from our large flag database.