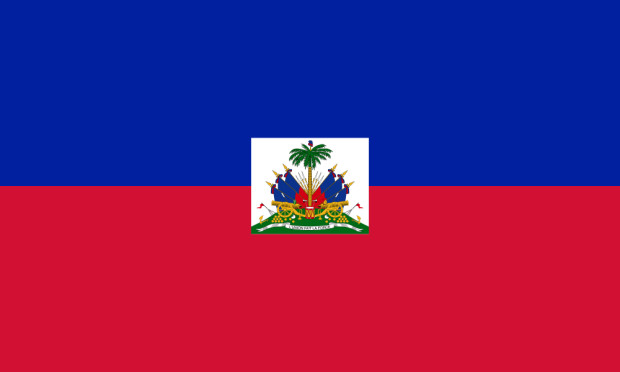 Aspect ratio:
3:5
Vexillological symbol:
Service and war flag on land and at sea
Country:
Capital:
Port-au-Prince
Size:
27.750 km²
Population:
7.656.166
Continent:
South America
Languages:
Creole and French
Currency:
Gourde (HTG)
accepted at:
24.02.1986
Top sellers from our flag shop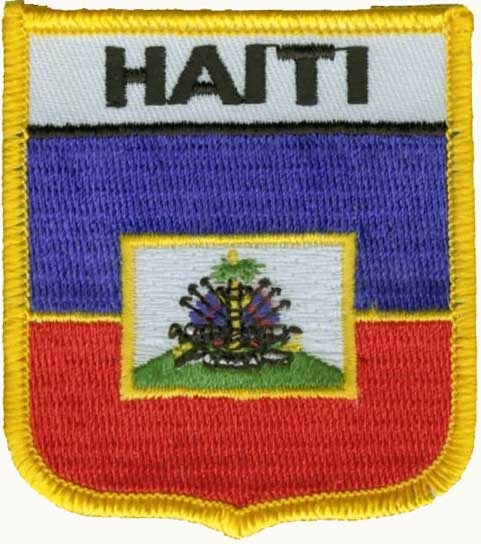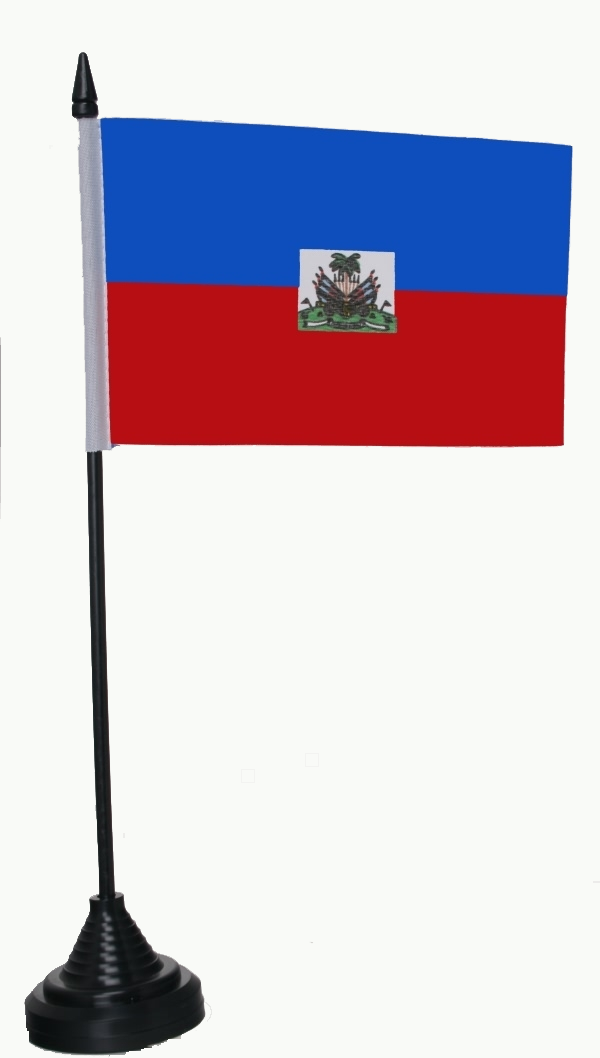 Flag graphics are welcome. But please provide a link to www.flags-and-anthems.com as the source.
Text courtesy of Flaggenlexikon.de
Two equal sized stripes (blue, red) with a square in the center containing the Haitian coat of arms; this shows a palm branch surrounded by flags and two cannons and the motto "l'union fait la force".
Hymn
Composer:
Nicolas Geffrard
Songwriter:
Justin Lhérisson
Discover something new
Random flags from our large flag database.