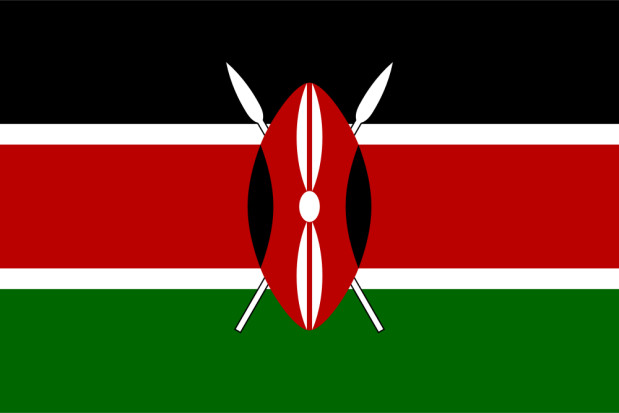 Aspect ratio:
2:3
Vexillological symbol:
National flag on land, merchant and service flag at sea
Country:
Capital:
Nairobi
Size:
582.646 km²
Population:
32.021.856
Continent:
Africa
Languages:
English, Kiswahili
Currency:
Kenyan shilling (KES)
accepted at:
11.12.1963
Top sellers from our flag shop

Flag graphics are welcome. But please provide a link to www.flags-and-anthems.com as the source.
Text courtesy of Flaggenlexikon.de
Three equal horizontal stripes (black, red, green) with a centered shield and the crossed spears of an African warrior; the red stripe is outlined in white.
Hymn
Songwriter:
Graham Hyslop, Thomas Kalume, Peter Kibukosya, Washington Omondi, George W. Senoga-Zake
Discover something new
Random flags from our large flag database.