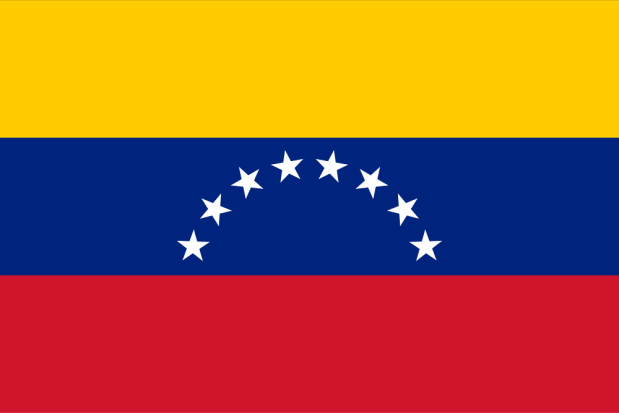 Aspect ratio:
2:3
Vexillological symbol:
Civil flag and merchant flag
Country:
Capital:
Caracas
Size:
916.445 km²
Population:
25.017.387
Continent:
South America
Languages:
Spanish, indigenous languages
Currency:
Bolivar (VEB)
accepted at:
11.03.2006
Top sellers from our flag shop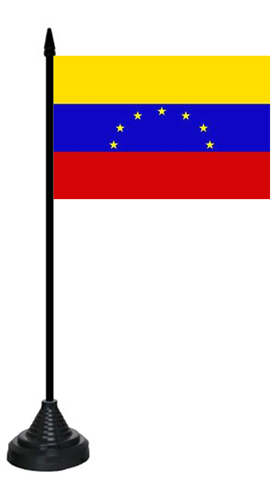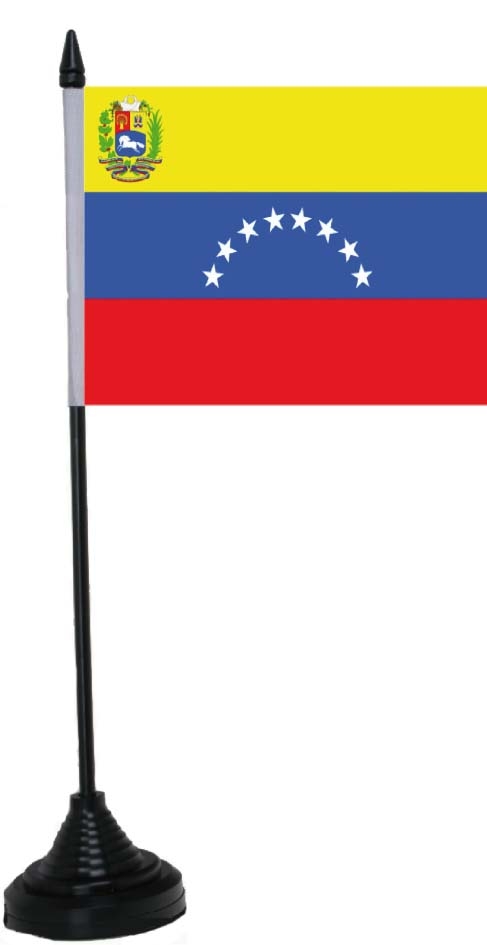 Flag graphics are welcome. But please provide a link to www.flags-and-anthems.com as the source.
Text courtesy of Flaggenlexikon.de
Three equal horizontal stripes (yellow, blue, red) with the national coat of arms on the side of the flagpole; it is on the yellow stripe; there is also an arc of seven white five-pointed stars in the blue stripe.
Hymn
Composer:
Juan José Landaeta
Songwriter:
Vicente Salias
Flags of Venezuela
Cities
Discover something new
Random flags from our large flag database.