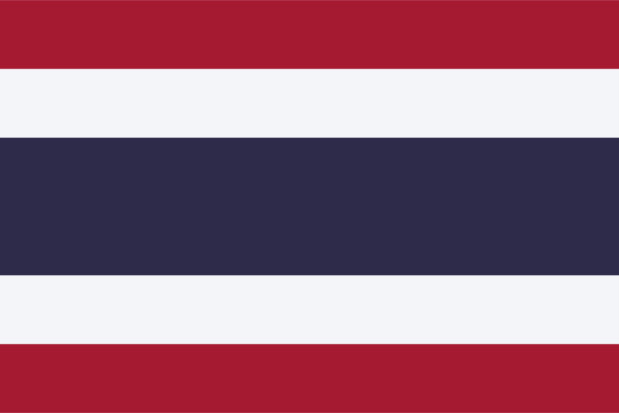 Aspect ratio:
2:3
Vexillological symbol:
National flag on land, merchant and service flag at sea
Country:
Capital:
Bangkok, in Thai - phonetically -: Krung Thep (City of Angels)
Size:
513.115 km²
Population:
64.865.523
Continent:
Asia
Languages:
Thai
Currency:
Baht (THB)
accepted at:
27.09.1917
Top sellers from our flag shop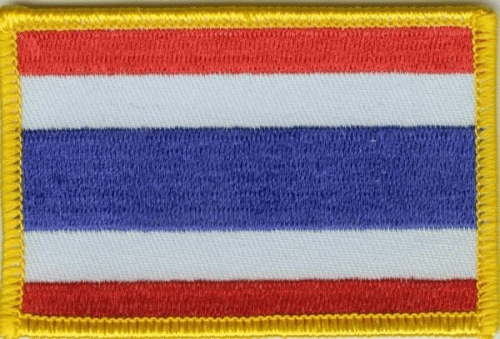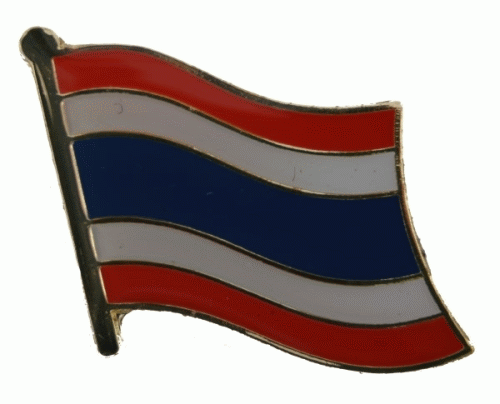 Flag graphics are welcome. But please provide a link to www.flags-and-anthems.com as the source.
Text courtesy of Flaggenlexikon.de
Five horizontal stripes (red, white, blue double height, white, red).
Meaning
Red symbolizes the blood of the people; white sybolizes purity and the Buddhist faith; the blue stripe was added to the flag in 1917 as representative of the monarchy as well as a sign of solidarity with the then Allies. It replaced the historical symbol of an elephant. Thailand is also known as the land of the white elephant.
Hymn
Composer:
พระเจนดุริยางค์ (Phra Jenduriyang (Peter Feit))
Songwriter:
หลวงสารานุประพันธ์ (Luang Saranuprapan)
Discover something new
Random flags from our large flag database.