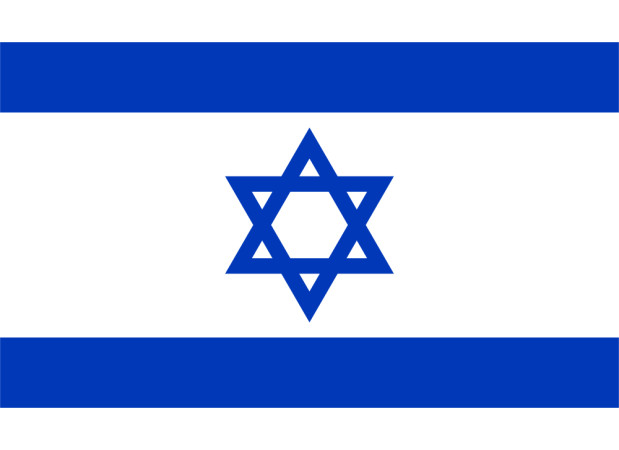 Aspect ratio:
8:11
Vexillological symbol:
National flag on land
Country:
Capital:
Jerusalem
Size:
20.766 km²
Population:
6.199.008
Continent:
Asia
Languages:
Hebrew (Iwrith), Arabic; commercial language: English
Currency:
new-israeli shekel (ILS)
accepted at:
11.11.1948
Top sellers from our flag shop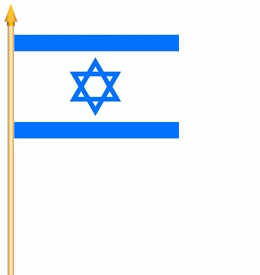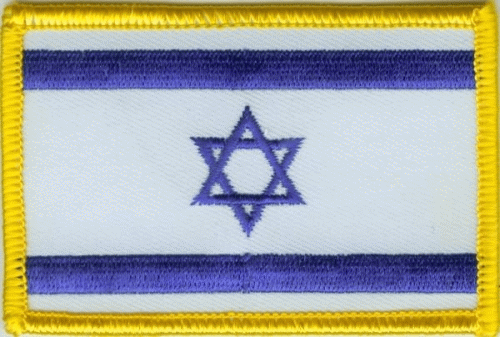 Flag graphics are welcome. But please provide a link to www.flags-and-anthems.com as the source.
Text courtesy of Flaggenlexikon.de
White with a blue hexagram known as the "Star of David"; a blue horizontal stripe at the top and bottom.
Meaning
The design of this flag was created by David Wolfsohn in 1891 for the Zionist movement. The blue emblem in the center of the flag is the Star of David (Magen David), which has been included in Jewish flags for centuries and historically existed long before the establishment (1947) of the modern state of Israel. The colors blue and white are supposed to remind of the Jewish prayer shawl (also called Tallit, Talit, Tallis or Tallith).
Hymn
Composer:
שמואל כהן (Shmuel Cohen)
Songwriter:
נפתלי הרץ אימבר (Naftali Herz Imber)
Israeli flag color codes
HEX

#005EB8

RGB

0, 94, 184

CMYK

100, 56, 0, 3

RAL

5015

Pantone

300
HEX

#FFFFFF

RGB

255, 255, 255

CMYK

0, 0, 0, 0

RAL

9010

Pantone

---
Discover something new
Random flags from our large flag database.