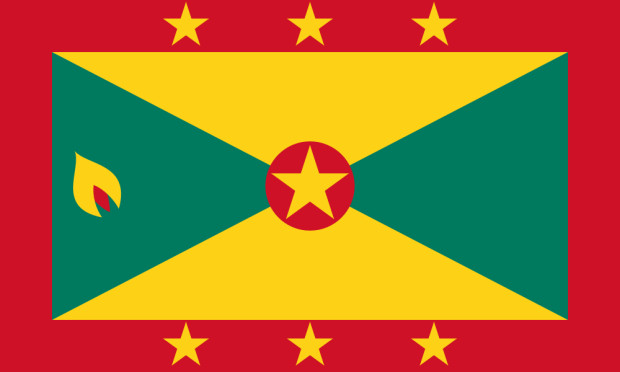 Aspect ratio:
3:5
Vexillological symbol:
National flag on land
Country:
Capital:
St. George's
Size:
344 km²
Population:
89.357
Continent:
North America, Central America
Languages:
English
Currency:
east caribbean dollar (XCD)
accepted at:
06.02.1974
Top sellers from our flag shop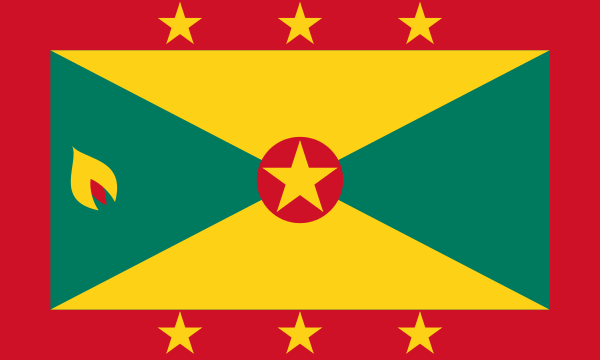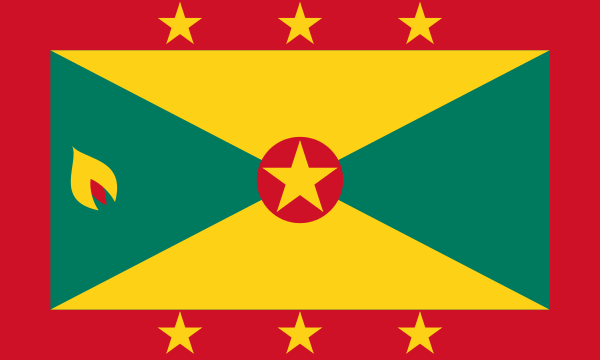 Flag graphics are welcome. But please provide a link to www.flags-and-anthems.com as the source.
Rectangle divided diagonally into two yellow triangles (top and bottom) and green triangles (on the flagpole and outside), with a red border around the flag; in the center is a red disc; on the disc is a nutmeg (Grenada is the second largest producer of nutmeg in the world); also seven stars representing the seven administrative districts.
Hymn
Composer:
Louis Arnold Masanto
Songwriter:
Irva Merle Baptiste
Discover something new
Random flags from our large flag database.