Flag of German Democratic Republic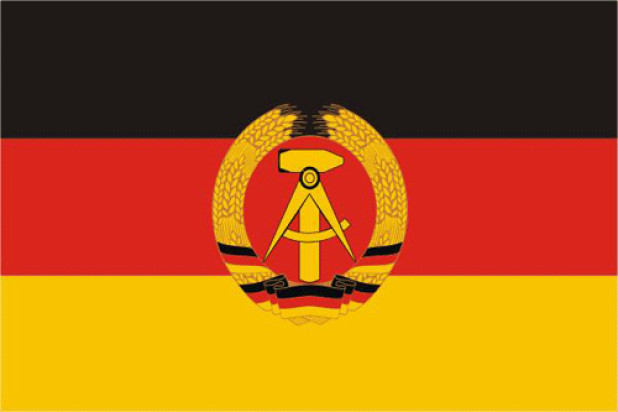 Aspect ratio:
3:5
Vexillological symbol:
Civil flag and official flag ashore, merchant and official flag at sea
accepted at:
30.09.1959
Top sellers from our flag shop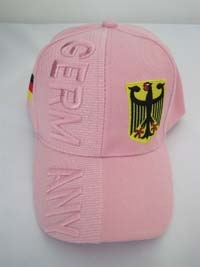 Flag graphics are welcome. But please provide a link to www.flags-and-anthems.com as the source.
Background knowledge
The flag of the German Democratic Republic, like the flags of the Federal Republic of Germany and the Weimar Republic, displayed the colors black-red-gold.
From 1959 on, the national emblem of the GDR with hammer, compass and ear wreath was centered on the color red
Source: Wikipedia
Hymn
Composer:
Hanns Eisler
Songwriter:
Johannes R. Becher
Songtext:
1. Strophe
Risen from ruins
and turned towards the future,
let us serve you well,
Germany, united fatherland.
Old misery is to force,
and we force them united,
because we must succeed,
that the sun shines beautifully as never
over Germany.
2. Strophe
Happiness and peace be granted to
Germany, our fatherland.
All the world longs for peace,
extend your hand to the nations.
If we unite as brothers,
we beat the people's enemy.
Let the light of peace shine,
that never again a mother
weeps for her son.
3. Strophe
Let us plow, let us build,
learn and create as never before,
and trusting in our own strength,
a free generation rises.
German youth, best striving
of our people united in you,
you will be Germany's new life.
And the sun shines beautifully as never before
over Germany.
Discover something new
Random flags from our large flag database.