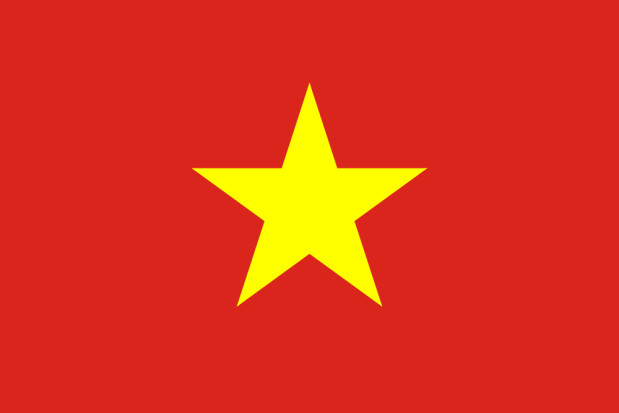 Aspect ratio:
2:3
Vexillological symbol:
National flag on land and sea
Country:
Capital:
Hanoi
Size:
326.797 km²
Population:
82.689.518
Continent:
Asia
Languages:
Vietnamese
Currency:
Dong (VND)
accepted at:
29.11.1955
Top sellers from our flag shop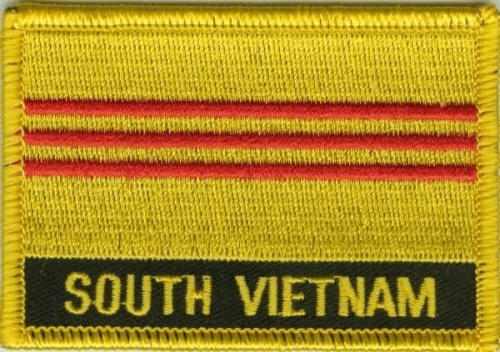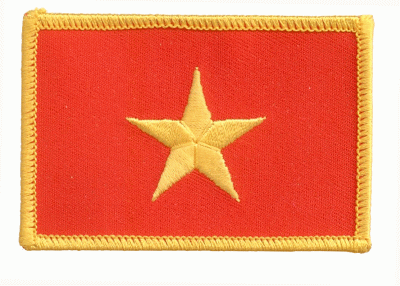 Flag graphics are welcome. But please provide a link to www.flags-and-anthems.com as the source.
Text courtesy of Flaggenlexikon.de
Red with a large yellow five-pointed star in the center.
Meaning
Red symbolizes the revolution and the sacrificed blood of the people. The five rays of the yellow star symbolize the five groups of the population that promote socialism together: Peasants, Workers, Intellectuals, the Youth and Soldiers. Flag since Nov. 30, 1955.
Hymn
Composer:
Nguyen Văn Cao
Songwriter:
Nguyen Văn Cao
Vietnamese flag color codes
HEX

#C8102E

RGB

200, 16, 46

CMYK

0, 100, 80, 5

RAL

3028

Pantone

186
HEX

#FFCD00

RGB

255, 205, 0

CMYK

0, 10, 98, 0

RAL

2007

Pantone

116
That's what ChatGPT knows about the flag of Vietnam
This is what an AI says about the Vietnamese flag
The flag of Vietnam is a symbol of the country's national unity. It was introduced in 1945 under Ho Chi Minh's government and represents the revolution against French colonial rule. The flag consists of a red background with a large yellow star in the center symbolizing the Communist Party of Vietnam and the five principles of peace and friendship.
This is what an AI knows about the history of the Vietnamese flag
Vietnam has a long history with its national flag. The first flag used as a symbol for the country was the flag of the Nguyen dynasty, which ruled in the 19th century. The current flag was introduced in 1945 during the Vietnam War and has three stripes in red, yellow and red. The middle stripe symbolizes the struggle of the Vietnamese people, while the other two stripes represent the blood sacrifices given for the country's independence. The flag is still used today as a symbol of Vietnamese national pride.
This is how an AI describes the Vietnamese flag
The national flag of Vietnam consists of a red background with a large golden star in the center. The star represents communism and the red color represents the blood that was spilled in the fight against the colonial masters. The star has five points, which represent the five pillars of communism.
Discover something new
Random flags from our large flag database.