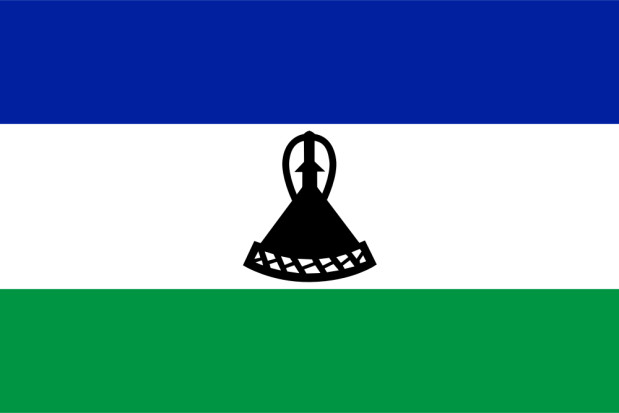 Aspect ratio:
2:3
Vexillological symbol:
National flag on land
Country:
Capital:
Maseru
Size:
30.344 km²
Population:
1.865.040
Continent:
Africa
Languages:
Sesotho and English
Currency:
loti (LSL); South African rand (ZAR)
accepted at:
03.10.2006
Top sellers from our flag shop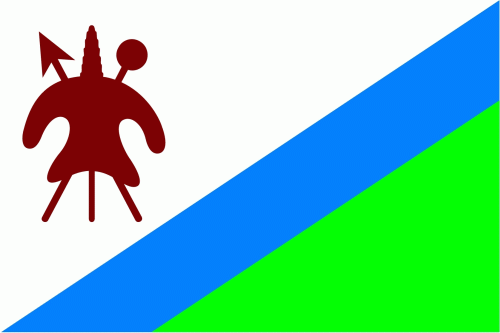 Flag graphics are welcome. But please provide a link to www.flags-and-anthems.com as the source.
Text courtesy of Flaggenlexikon.de
Diagonally divided (from the bottom corner at the flag pole to the top outer corner); the top half is white and features the silhouette of a brown shield and crossed spears; the bottom half is blue and has a green triangle flush at the bottom with the flag.
Hymn
Composer:
François Coillard
Songwriter:
Ferdinand-Samuel Laur
Discover something new
Random flags from our large flag database.