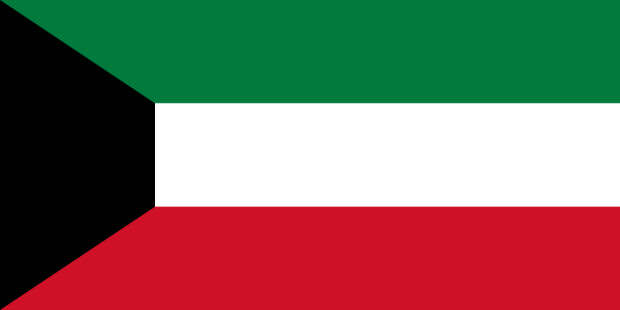 Aspect ratio:
1:2
Vexillological symbol:
National flag at sea, civil flag and service flag on land
Country:
Capital:
Kuwait City
Size:
17.818 km²
Population:
2.257.549
Continent:
Asia
Languages:
Arabic, lingua franca: English
Currency:
Kuwaiti dinar (KWD)
Top sellers from our flag shop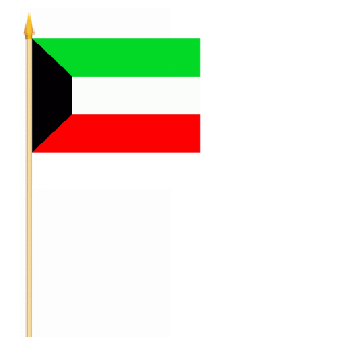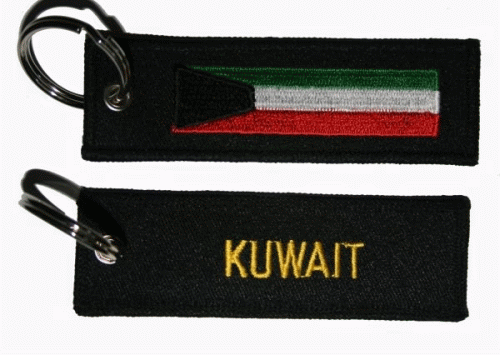 Flag graphics are welcome. But please provide a link to www.flags-and-anthems.com as the source.
Text courtesy of Flaggenlexikon.de
Three equal horizontal stripes (green, white and red) with a black trapezoid on the side of the flagpole.
Meaning
The interpretation of the colors of this flag goes much further than simply noting the presence of the pan-Arab colors (green, white, red). The black trapezoid symbolizes victory over the enemy; green symbolizes growth and fertility; white symbolizes purity and honor; red symbolizes the blood of the enemy on the Kuwaiti saber.
Hymn
Composer:
إبراهيم الصولة (Ibrahim Nasir Al-Soula)
Songwriter:
أحمد العدواني (Ahmad Mushari Al-Adwani)
Discover something new
Random flags from our large flag database.