Flag of Saint Kitts and Nevis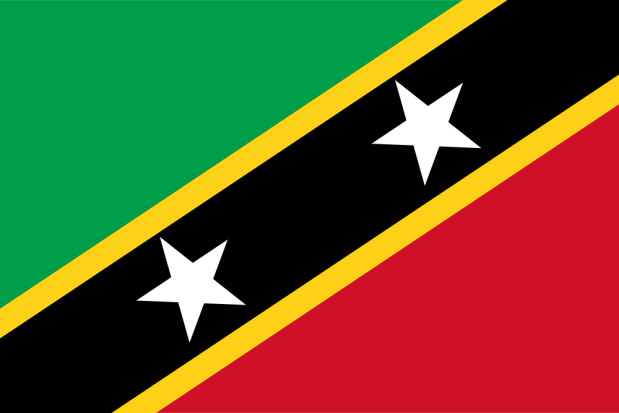 Aspect ratio:
2:3
Vexillological symbol:
National flag on land, merchant and service flag at sea
Country:
Capital:
Basseterre
Size:
270 km²
Population:
38.836
Continent:
North America, Central America
Languages:
English
Currency:
east caribbean dollar (XCD)
accepted at:
18.09.1983
Top sellers from our flag shop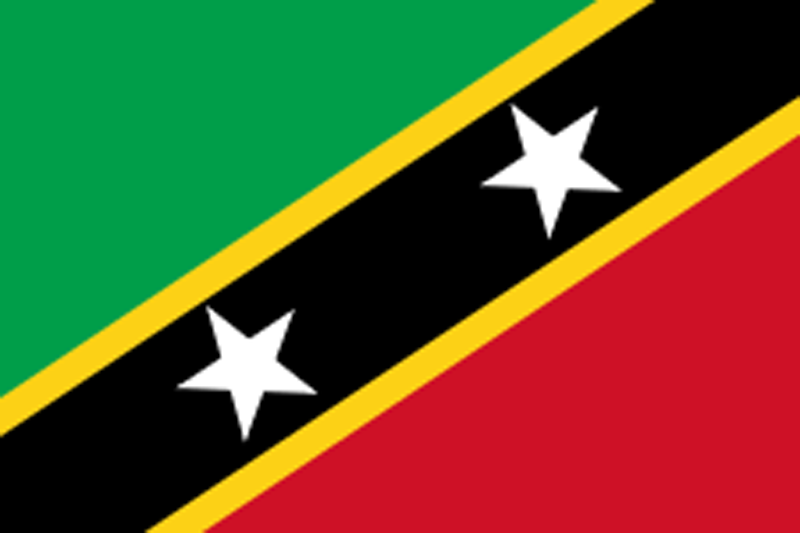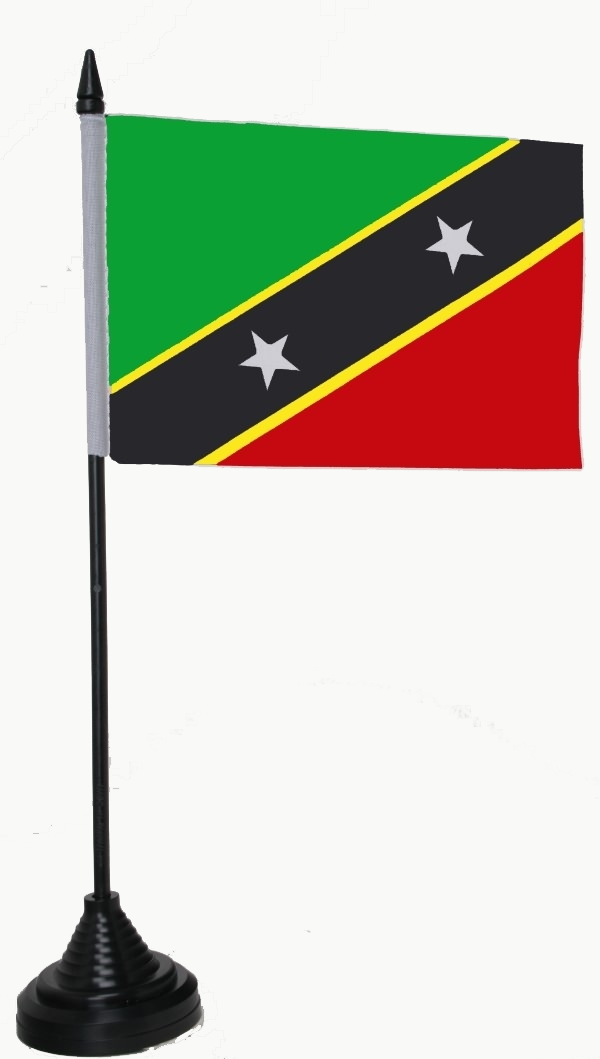 Flag graphics are welcome. But please provide a link to www.flags-and-anthems.com as the source.
Text courtesy of Flaggenlexikon.de
Diagonally divided by a black stripe from lower left to upper right; on the black stripe are two white five-pointed stars; the black band has yellow borders, the upper triangle is green, the lower one is red.
Hymn
Composer:
Kenrick Anderson Georges
Songwriter:
Kenrick Anderson Georges
Discover something new
Random flags from our large flag database.