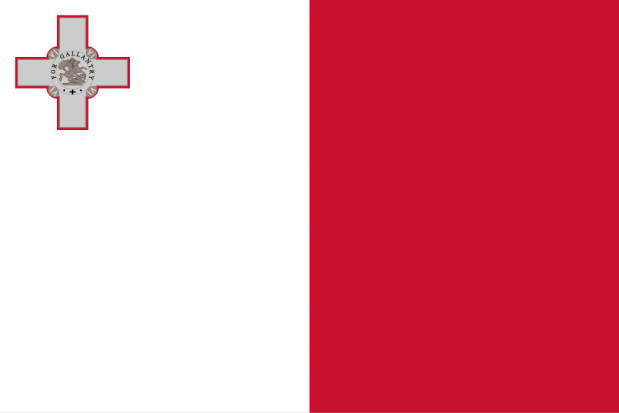 Aspect ratio:
2:3
Vexillological symbol:
National and war flag on land and at sea
Country:
Capital:
Valletta
Size:
316 km²
Population:
396.851
Continent:
Europe
Languages:
Maltese; English is used everywhere as second official language, partly also Italian (3rd official language)
Currency:
Maltese lira (MTL)
accepted at:
20.09.1964
Top sellers from our flag shop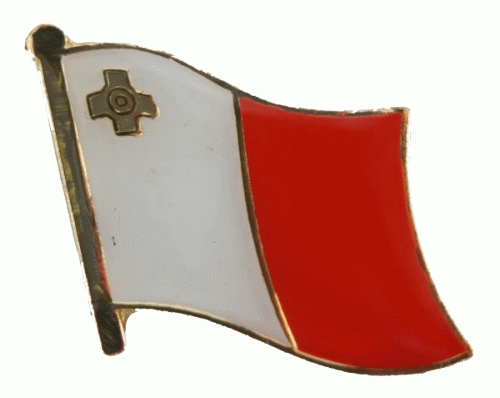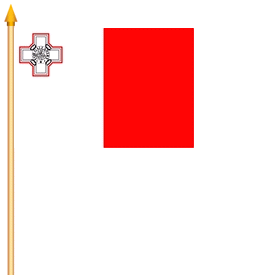 Flag graphics are welcome. But please provide a link to www.flags-and-anthems.com as the source.
Background knowledge
The flag of Malta was the first 21st September 1964 officially hoisted.
The flag consists of two equal vertical stripes: white left and right red. In the upper left corner of the white color field the George Cross is shown with a red border to comply with the heraldic rules.
Hymn
Composer:
Robert Sammut
Songwriter:
Dun Karm Psaila
Discover something new
Random flags from our large flag database.