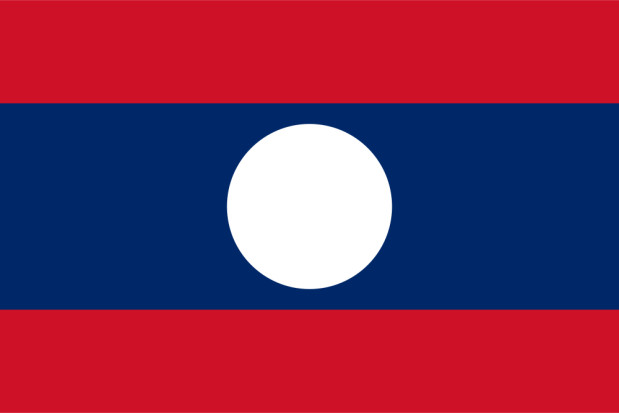 Aspect ratio:
2:3
Vexillological symbol:
National flag on land
Country:
Capital:
Vientiane
Size:
236.800 km²
Population:
6.068.117
Continent:
Asia
Languages:
Lao
Currency:
Kip (LAC)
accepted at:
01.12.1975
Top sellers from our flag shop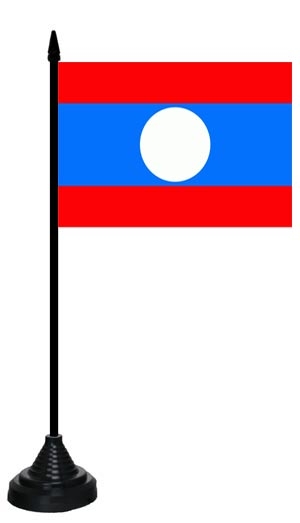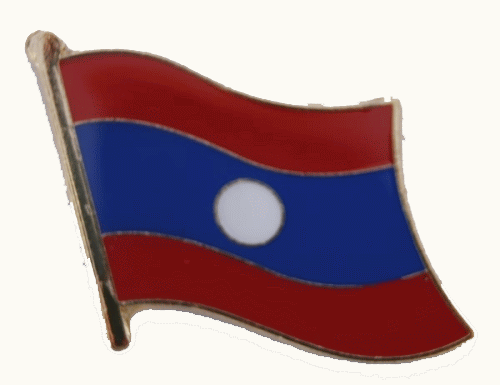 Flag graphics are welcome. But please provide a link to www.flags-and-anthems.com as the source.
Text courtesy of Flaggenlexikon.de
Three horizontal stripes (red, blue (double height), red) with a large white disk in the middle of the blue stripe.
Meaning
The flag of Laos (since 1975) represents a rare specimen among the communist states of the world, since no five-pointed star is integrated in the design. Red symbolizes sacrificed blood in the struggle for freedom; blue symbolizes wealth. The white disc on the blue band symbolizes both the full moon over the mighty Mekong River and unity in the communist system.
Hymn
Composer:
ດຣ. ທອງດີ ສຸນທອນວຶຈິດ (Dr. Thongdy Sounthonevichit)
Songwriter:
Sisana Sisane
Discover something new
Random flags from our large flag database.