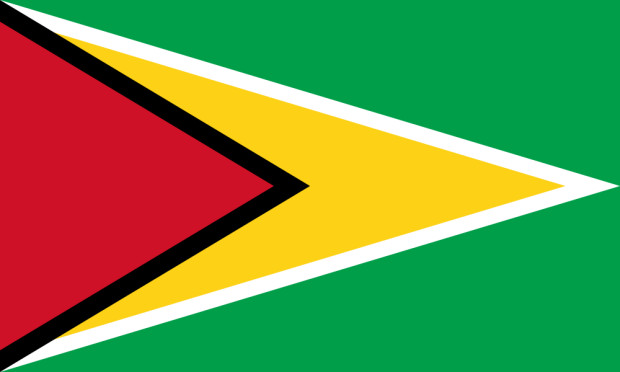 Aspect ratio:
3:5
Vexillological symbol:
National flag on land
Country:
Capital:
Georgetown
Size:
214.970 km²
Population:
705.803
Continent:
South America
Languages:
English, besides 10 Indian dialects
Currency:
Guyana Dollar (GYD)
accepted at:
25.05.1966
Top sellers from our flag shop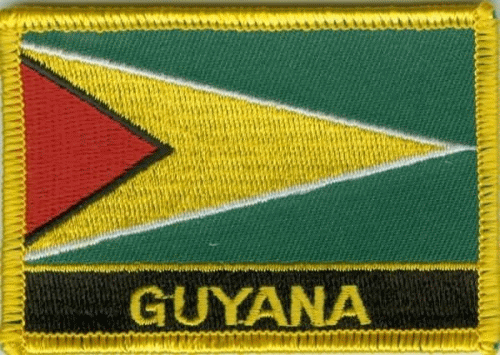 Flag graphics are welcome. But please provide a link to www.flags-and-anthems.com as the source.
Green, with a red equilateral triangle (on the side of the flagpole) attached to a long yellow arrow-shaped triangle; there is a narrow black line between the triangles and a narrow white line between the yellow and green of the flag.
Hymn
Composer:
Robert Cyril Gladstone Potter
Songwriter:
Archibald Leonard Luker
Discover something new
Random flags from our large flag database.