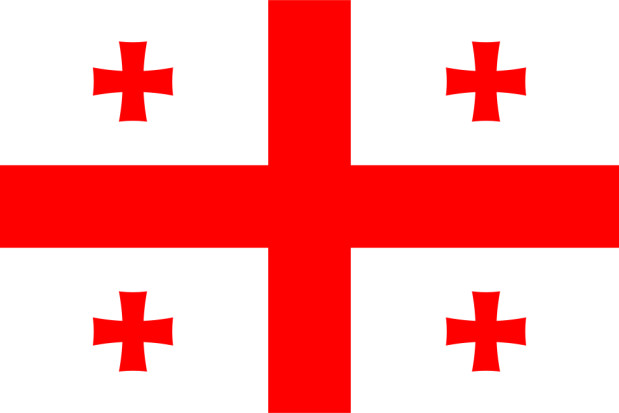 Aspect ratio:
3:4
Vexillological symbol:
National flag on land and sea
Country:
Capital:
Tbilisi
Size:
69.700 km²
Population:
4.693.892
Continent:
Asia
Languages:
Georgian
Currency:
Lari (GEL)
accepted at:
08.08.1960
Top sellers from our flag shop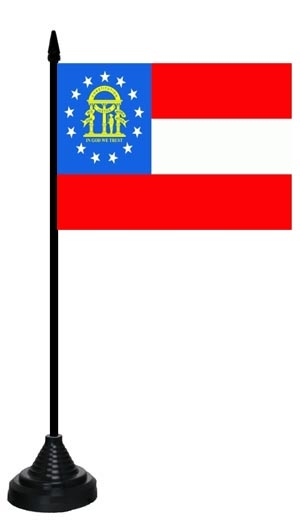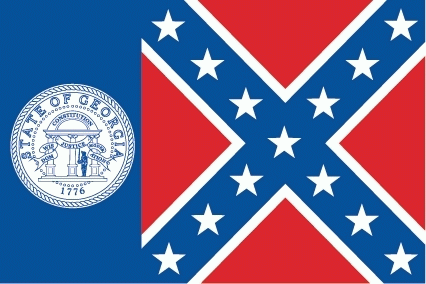 Flag graphics are welcome. But please provide a link to www.flags-and-anthems.com as the source.
Hymn
Composer:
ზაქარია ფალიაშვილი (Zakaria Paliashvili), angepasst von იოსებ კეჭაყმაძე (Joseb Ketschakmadse)
Songwriter:
დავით მაღრაძე (Dawit Magradse)
That's what ChatGPT knows about the flag of Georgia
This is what an AI says about the Georgian flag
The Georgian flag is a horizontal tricolor of white, black and red. It was officially recognized as the national flag in 2004. The colors represent the Georgian core values of wisdom, courage and love.
This is what an AI knows about the history of the Georgian flag
The Georgian national flag was first used in the 5th century BC as a banner of the kingdoms of Kingdom of Iberia and Kingdom of Kartli. It consists of a white stripe on a red background and was officially recognized as the national flag of Georgia in 2004. Since then it has been used as a symbol of Georgian identity and independence.
This is how an AI describes the Georgian flag
The national flag of Georgia is a horizontal flag consisting of three equal stripes. The top stripe is white, the middle stripe is red and the bottom stripe is white. In the center is a Georgian cross made up of four small red squares. Each of the squares is in turn divided into a white square representing a Georgian cross.
Discover something new
Random flags from our large flag database.