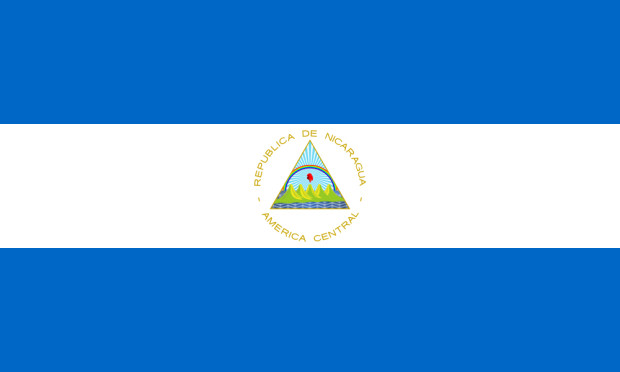 Aspect ratio:
3:5
Vexillological symbol:
National flag on land and sea
Country:
Capital:
Managua
Size:
130.700 km²
Population:
5.359.759
Continent:
North America, Central America
Languages:
Spanish, Creole (Caribbean English), Indio languages (Miskito, Sumu, Rama, Garífona)
Currency:
Gold Cordoba (NIO)
accepted at:
26.08.1971
Top sellers from our flag shop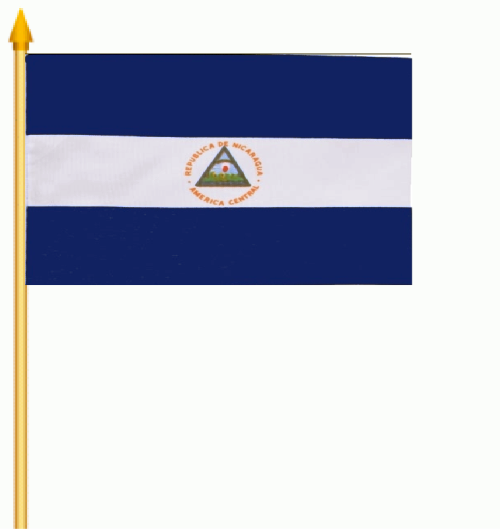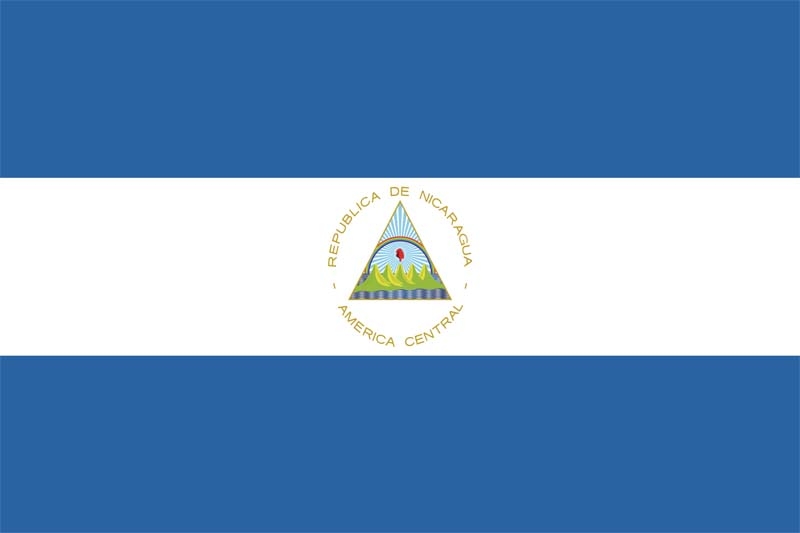 Flag graphics are welcome. But please provide a link to www.flags-and-anthems.com as the source.
Text courtesy of Flaggenlexikon.de
Three equal horizontal stripes (blue, white, blue) with the national emblem in the center of the white stripe; this shows a triangle containing a landscape enclosed by the words "Republica de Nicaragua" and "America Central" written in a circle.
Hymn
Composer:
traditionelle Melodie, angepasst von Luis Abraham Delgadillo
Songwriter:
Salomón Ibarra Mayorga
Discover something new
Random flags from our large flag database.