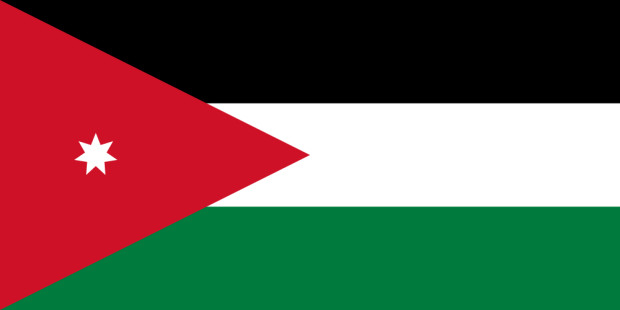 Aspect ratio:
1:2
Vexillological symbol:
Civil flag and official flag ashore, merchant and official flag at sea
Country:
Capital:
Amman
Size:
97.740 km²
Population:
5.611.202
Continent:
Asia
Languages:
Arabic
Currency:
Jordanian dinar (JOD)
accepted at:
15.04.1928
Top sellers from our flag shop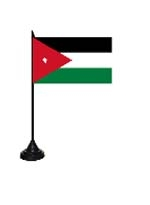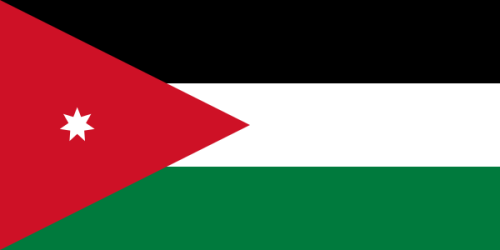 Flag graphics are welcome. But please provide a link to www.flags-and-anthems.com as the source.
Three equal horizontal stripes (black, white, green) with a red equilateral triangle (representing the Great Arab Revolution of 1916) on the side of the flagpole; this bears a small white seven-pointed star symbolizing the seven verses of the opening Surah of the Holy Quran; the seven rays of the star thus represent faith in one God, humanity, national spirit, modesty, social justice, virtue and aspiration.
Hymn
Composer:
عبد القادر التنير (Abdul-Qader Al-Taneer)
Songwriter:
عبد المنعم الرفاعي (Abdul-Mone'm Al-Rifai')
Discover something new
Random flags from our large flag database.