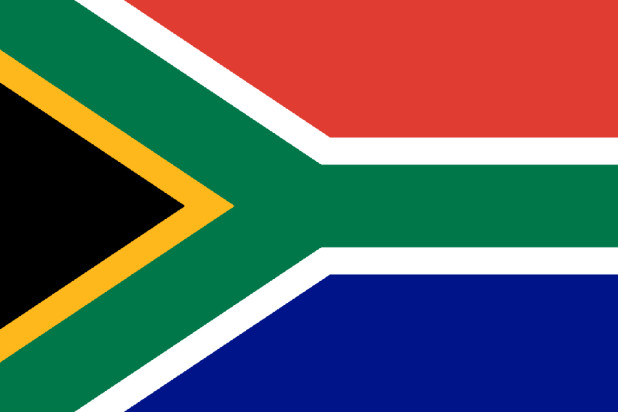 Aspect ratio:
2:3
Vexillological symbol:
Civil flag and official flag ashore, merchant and official flag at sea
Country:
Capital:
Pretoria
Size:
1.223.201 km²
Population:
42.718.530
Continent:
Africa
Languages:
All 11 national languages are official languages: isi Zulu (22.9%), isi Xhosa (17.9%), Afrikaans (14.4%), sePedi (9.2%), English (8.6%), seTswana (8.2%), seSotho (7.7%), xiTsonga (4.4%), siSwati (2.5%), tshiVenda (2.2%), isiNdebele (1.5%), other languages
Currency:
Rand (ZAR)
accepted at:
26.04.1994
Top sellers from our flag shop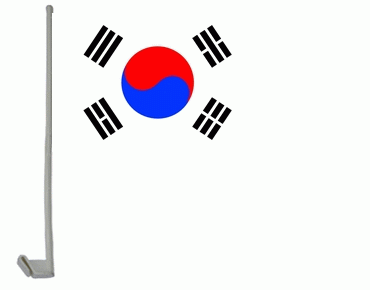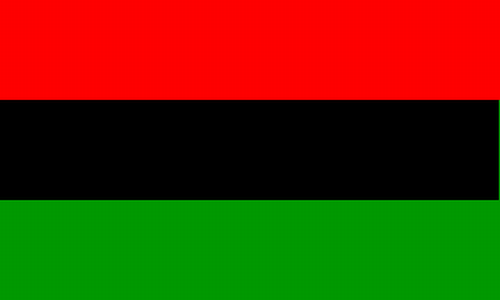 Flag graphics are welcome. But please provide a link to www.flags-and-anthems.com as the source.
Text courtesy of Flaggenlexikon.de
Two horizontal stripes of equal width (red, blue) divided by a central green stripe forming a horizontal "Y" towards the flagpole; the "Y" encloses a black equilateral triangle outlined in yellow; the remaining outer surfaces of the "Y" are outlined in white.
Hymn
Composer:
Enoch Sontonga, Marthinus Lourens de Villiers
Songwriter:
Enoch Sontonga, Cornelius Jacob Langenhoven
Discover something new
Random flags from our large flag database.